Are you struggling to marry to your lover? Lord Krishna mantra for Love and Marriage will help you to merry with your boyfriend or girlfriend. You will get results very soon by chanting this love marriage success mantra.
As you know that love is a strong feeling, attachment, and attraction for someone. If you are attached to someone and love her/him, then you will always want to spend the rest of your life with him. I have seen many lovers their love converted into love marriage, but in some cases, some couples are still struggling to get married. Lord Krishna Mantra for Marriage helps to remove obstacles in your marriage.
How does the Lord Krishna mantra for love and marriage help you?
Lord Krishna is a well-known Hindu deity. Lord Krishna is a universally revered God and is widely worshipped by Hinduism as well as many other religions.
Lord Vishnu, the creator of the universe, is eighth in incarnation as Lord Krishna. Krishna is the most dynamic and flamboyant of all the Hindu gods.
According to the Vedas, Krishna, who was born in Brij and raised there, was a mischievous child who wandered the village, stealing butter from the pots of the women.
Krishna is a symbol of peace, prosperity, and love. represents the triumph of good over evil . Krishna's devotees are free from the ego, arrogance, and vices of society. Radha is Lord Krishna's eternal love. It is possible to turn your love into a marriage by worshipping the Lord Krishna mantra. The Krishna mantra will bless the married couple with a happy married life.
Anyone who is facing marriage or love problems should chant the Krishna Gayatri Mantra for Love regularly.
Radha krishna mantra for love marriage
|| OM KLEEM KRISHNAY GOPIJAN VALLABHAY SWAHA ||
Krishna Mantra for love in sanskrit
|| ॐ क्लीं कृष्णाय गोपीजन वल्लभाय स्वाहा: ||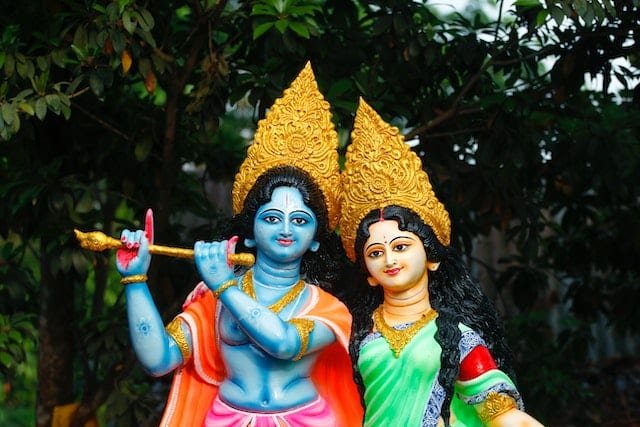 What are the benefits of chanting the Krishna Gayatri Mantra for love?
#1. Awakens the love for God
This love mantra is one of the purest mantras. It awakens the spiritual connection and love for God. The person develops spirituality and begins to think positive thoughts in his mind. When a person is positive, they begin to attract positive things into their lives and the issues get solved automatically. Make sure you follow an entirely vegetarian diet when you begin chanting this mantra to thank God for positive outcomes.
#2. It removes the negativity.
The Krishna Gayatri Mantra for Love helps you follow the path of love, joy, and blessings, which eventually helps to eliminate negatives from your life. It assists in removing all sorrow and misery from your life and allows you to focus on the positive things in life. It helps to get rid of all the negative and all the issues that are associated with your relationship.
#3. Krishna mantra to convince parents for love marriage
I have seen many cases where couples love each other but they can't marry because of their parents. Yes, there are some families that come from different religions, cultures that will not allow you to get married to your lover. To remove these obstacles, you can chant this mantra and get married to your lover.
test
FAQ
Which mantra is powerful for marriage?
Radha Krishna Mantra for love marriage is the most powerful mantra because Krishna is a symbol of love, peace, and joy.
How can I please Lord Krishna for love marriage?
Yes, you can please Lord Krishna for love success, but you must chant the mantra every day and eat vegetarian food.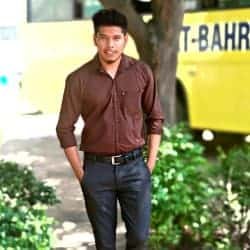 I'm Sachin. I'm a pro blogger, digital marketer been doing and living for SEO for over 3+ years. I'am the founder of Seotechbuddy, vedastrologer, fittuter, and many other online ventures. At Vedastrologer I publish content related to the mantra, Hindu gods, and temples.