Gayatri Mantra's infallible power is absorbed in this Shiva mantra. In this post I will tell you what are the surprising rudra gayatri mantra benefits.
Devadheeva Mahadev, the destroyer and foster of the universe, is Lord Sakshat Mahakal. Its various forms are the center of faith of devotees. No matter the form, God fulfills everyone's wishes.
Lord Shiva is considered the adorable god of power.
According to Jyotishacharya, the description is found in Gayatri Manjari that Shiva is Adiyogi. Shakti is born with Shiva. Therefore Shiva and Shakti are always together. Gayatri Mata is the first and greatest power of the earth.
Gayatri is also called Mahakali. Shiva Gayatri Yoga? It is absolutely necessary for the progress of the soul. Gayatri Mantra is the worshiping power of Shiva. Chanting of Gayatri with Shiva is simple and auspicious.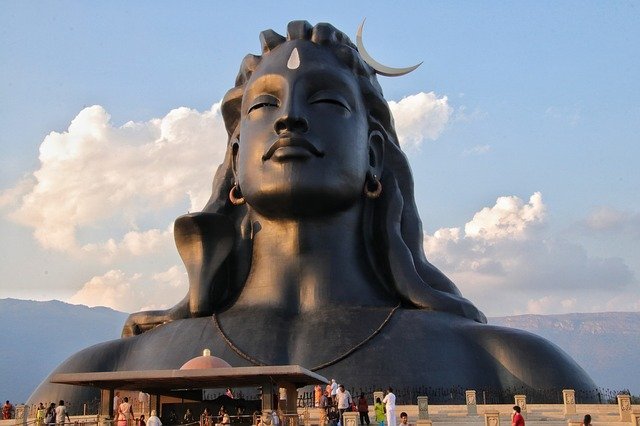 If you are feeling sick, Chant Rudra Gayatri Mantra –
If someone is ill at home, or there is no suffering being destroyed, then chant the Gurmantra you got in initiation and if there is a Shiva temple around the house on Monday, then go to the temple and offer bell leaf, flowers, milk, and then burn it Putting up and uttering the Rudra Gayatri Mantra. The mantra is as follows –
Rudra Gayatri Mantra In English
ॐ Sarveshvaraya Vidmahe, Shulhastaye Dhimahi | Tanno Rudra Prachodayat ||
Rudra Gayatri Mantra In Hindi
सर्वेश्वराय विद्महे, शूलस्थाय धीमहि | तन्नो रुद्र प्रचोदयात्
Rudra Gayatri Mantra In kannada
ಸರ್ವೇಶ್ವರಾಯ ವಿಡ್ಮಹೇ, ಶುಲ್ಹಸ್ತಾಯ ಧೀಮಾಹಿ | ಟ್ಯಾನ್ನೋ ರುದ್ರ ಪ್ರಚೋದಯತ್
Rudra Gayatri Mantra In Tamil
சர்வேஸ்வரயா வித்மஹே, சுல்ஹஸ்தயே திமாஹி | டன்னோ ருத்ரா பிரச்சோதயத்
The rudra gayatri mantra meaning is – "O Lord Sarveshwar! There is a trident in your hand. The pain in my life is suffering. They will be destroyed by your grace. I am in your refuge" .. Doing so protects that devotee. Goes
Shiva Gayatri Mantra –
ॐ Tattpurushaya Vidmahe Mahadevaya Dheemahi Tanno Rudra: Prachodayat.
This is the Shiva Gayatri Mantra, by which chanting is possible for the welfare of man. Chanting of Shiva Gayatri Mantra should be done every Monday. Keeping this fast from any Monday of Shukla Paksha should start this mantra. Chanting of Shiva Gayatri Mantra on Monday in the month of Shravan is considered auspicious. Chanting the Shiva Gayatri Mantra brings reverence to both Shiva and Shakti by offering reverence to Ganga water, belpatra, dhatura, sandalwood, incense, fruit, flowers etc. on the Shivling.
Rudra Gayatri Mantra Benefits
All sins are destroyed by chanting the Shiva Gayatri Mantra methodically with holy spirit.
2. Chanting a rosary of Shiva Gayatri Mantra daily is very auspicious for relieving premature death and serious diseases.
3. The recitation of Shiva Gayatri Mantra gives relief to those who are suffering from Kaal Sarp Yog or Rahu, Ketu or Saturn in their horoscope.
4. To attain happiness, prosperity, mental peace, fame, wealth, family happiness etc. in life, do Shiva Gayatri Mantra.