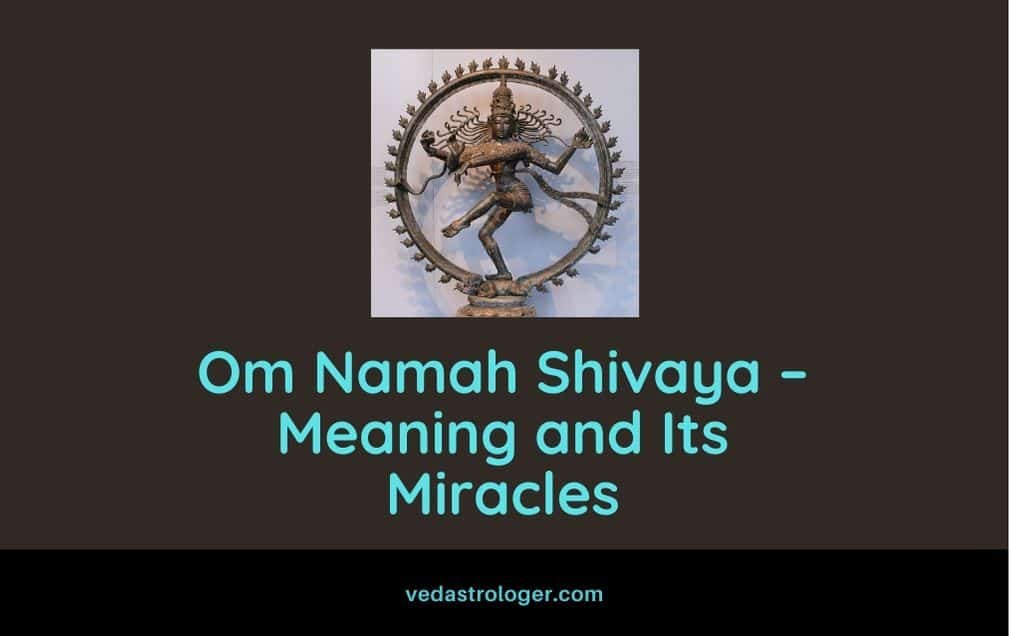 ॐ Namah Shivaya is one of the most famous India mantras and is an important mantra of Shaivism and a very powerful mantra. Namah Shivaya means "Salutations to Lord Shiva" or "Salutations to that mangalkari!" is.

It is also called the Shiva Panchakshara Mantra or the Panchakshara Mantra, which means "five-letter" mantra. It is used to prase lord shiva.

This mantra has appeared in Sri Rudram Chamkam and Rudrashtadhyayi as "N", "M", "Shi", "Va" and "Y". Shri Rudram Chamakam is part of Krishna Yajurveda and Rudrashthadhyayi is part of Shukla Yajurveda.
Origin of Om Namah Shivaya Mantra
This mantra is present in Shri Rudram Chamakam, part of Krishna Yajurveda. Sri Rudram Chamakam is formed of the two chapters of the fourth book of the Taittiriya Samhita of Krishna Yajurveda.

There are eleven stotras or parts in each chapter. Both sections are listed in Namakam & Chamakam.
ॐ Namah Shivaya Mantra is present in the eighth stotra of the Namakam chapter without "ॐ" as 'Namah Shivaya Ch Shivatarai Ch'. 

It means "Salutations to Shiva, which is auspicious, and Salutations to Shivatra no more auspicious than that.

This mantra is also present in Rudrashtadhyayi which is part of the Shukla Yajurveda. This mantra is present in the forty-first verse of the fifth chapter of Rudradashthyayi (from which it says Namakam) as 'Namah Shivaya Ch Shivatarai Ch'.
What is the Om Namah Shivaya meaning?

The meaning of om Namah shiva mantra is to I bow to shiva or I salute shiva. Om Namah Shivaye is the basic mantra that helps to purify your soul and bring meditativeness into those unable to meditate properly.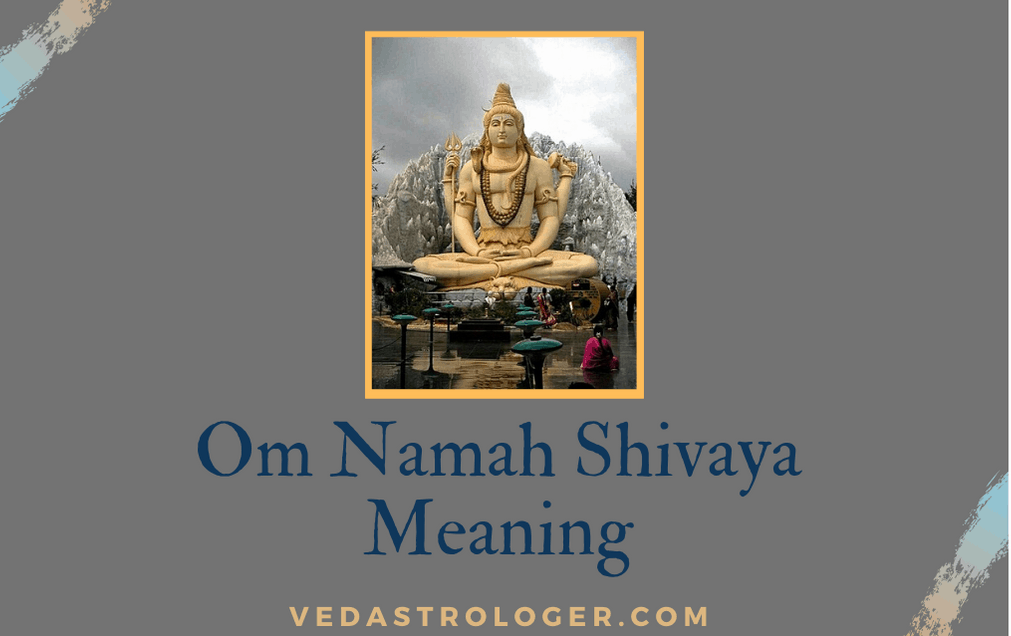 Namah Shivaya means "Namaskar to Lord Shiva" or "Salutations to that mangalkari!" is.

Among the Siddha Shaivite and Shaiva Siddhanta traditions which are part of the Shaiva Sampradaya, Namah Shivaya is believed to reflect the five elements of Lord Shiva's Pancha Tattva realization and universal unity on his five elements:

"N" Sound represents the Earth
"M" represents the sound of water
"Shi" Sound Represents Fire
The "VA" sound represents the pranic wind

The "Ya" sound represents the sky

Its total meaning is "universal consciousness is one".

These five letters in the Shaiva Siddhanta tradition also represent the following:
"No" represents the secretive power of God (the Tirodhan Shakti)
"M" represents the world
"Shi" represents Shiva
"Wa" represents his revealing power (grace power)
"Z" represents the soul

These five magical letters also represent the five chakras in Hindu dharma.

"Na" represents the first chakra drops, this found in the spine between the anus and the genitals.
"Ma" represents the second chakra, this is found in the below navel.
"Si" represents the third chakra, this is found in the solar plexus.
"va" represents the fourth chakra, this is located into the center of the chest.
"ya" represents the fifth chakra, this chakra is located in the center of the throat.
Mantra presence in different vedic purans or books
This mantra has appeared in the form of "N", "M:", "Shi", "Wa" and "Y" in Sri Rudram Chamkam, which is part of Krishna Yajurveda.

This mantra has also available in Rudrashtadhyayi who is the section of the Shukla Yajurveda.
The entire Shri Shiva Panchakshara Stotra is dedicated to the meaning of this mantra.
Tirumantiram, scripture recorded in the Tamil language, describes the significance of this mantra.
Chapter 1.2.10 of Vidyeshvara Samhita of Shiva Purana and Chapter 13 of Pneumatic Code mentions 'Om Namah Shivaya'
The Tamil Shaiva scripture, Thiruvakakam, begins with the letters "n", "ma:", "shi", "va" and "y"
OM NAMAH SHIVAYA MANTRA USE
While repeating this mantra verbally or mentally, one should focus on the infinite and omnipresent presence of Lord Shiva in the mind. This mantra repeated 108 times on the Rudraksha Mala. This is called chanting yoga.

Anyone can sing or chant it, but the effect of this mantra increases after the mantra initiation by the Guru. The Guru usually studies for some period before the mantra initiation.

Mantra beginning is often a part of temple rituals such as prayer, praise, chanting, havan, meditation. The Guru speaks the mantra in the right ear of the disciple and also explains the method of repeating when and how.
This shiva mantra available in various languages
Om Namah shivaya Nepali ॐ नम: शिवाय
Om Namah shivaya Kannada ಓಂ ನಮಃ ಶಿವಾಯ
Om Namah shivaya Malayalam ഓം നമഃ ശിവായ
Om Namah shivaya Tamil ஓம் நம சிவாய
Om Namah shivaya Telugu ఓం నమః శివాయ
Om Namah shivaya bangla ওঁ নমঃ শিবায়
Om Namah shivaya Gujarati ૐ નમઃ શિવાય
Om Namah shivaya Punjabi ਓਮ ਨਮਃ ਸ਼ਿਵਾਯ
Om Namah shivaya Oriya ଓଁ ନମଃ ଶିଵାୟOm Namah shivaya Russian Ом Намах Шивайа
Why You Should Chant-Om Namah Shivaya?
Lord Shiva is the God of gods and very powerful. Shiva also knows as tridev or devadidev. There is no end and beginning of lord shiva. There are many om Namah Shivaya benefits by chanting shiva mantra you can get over all the fear and stress.

As you know that the human life of these days is very busy and stressful. A mental disturbance can destroy all inner peace.

In this situation, you get tensed to overcome it. Om namah shivaya helps to overcome these problems. There are many other good reasons to chanting om Namah shivay:
Get back the calmness
Life is no bed of roses these are many problems that can come in your life. That can destroy your inner peace completely. This is the only mantra that can make your life peaceful and joyful.
Salute to lord shiva
what does om Namah Shivaya mean in reality? The real meaning of om Namah Shivaya is to bow the lord shiva or salute to lord shiva. It helps to praise shiva and make lord shiva happy and get blessings.
Powerful Mantra
Did you know that what is the reason behind chanting "om Namah Shivaya"? this is the powerful mantra and you don't need to do yoga or meditation. By chanting this mantra you mind automatically gets stable and focused.
Five magical syllables
This mantra consists of five syllables: "NA", "MA", "SI", "VA", "YA". According to tho the Hindu granthas or books these syllables represent the five elements earth, water, fire, sky, wind. When anyone starts chanting this mantra he admits that shiva is everywhere.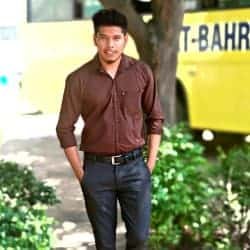 I'm Sachin. I'm a pro blogger, digital marketer been doing and living for SEO for over 3+ years. I'am the founder of Seotechbuddy, vedastrologer, fittuter, and many other online ventures. At Vedastrologer I publish content related to the mantra, Hindu gods, and temples.