Lord Hanuman moola mantra is a very powerful and effective mantra among all other mantras. Shri Hanuman Ji was the devotee of Lord Rama and helps Rama in the war against Ravana. Hanuman is the Rudra avatar of shiva and he is the only one savior of all people in Kali Yuga.
By chanting the lord hanuman moola mantra you do not only get blessings from the hanuman even indirectly you also get the blessing from Rama who is avatar of Lord Vishnu. Lord hanuman ji also known as bajrangbali, Pawa suta, Mahabali, Rudra avtar, Maruti and more.
What is the meaning of the Hanuman moola mantra?
Om Hraam Hreem Hroom Hraim Hraum Hraha
Om Shri Hanumate Namah
Meaning: I bow to the son of Vayu and greatest devotee of Shri Rama.
Hanuman moola mantra in tamil
அர்த்தமற்ற ஓம் ஹ்ராம் ஹ்ரீம் ஹ்ரூம் ஹ்ரைம் ஹ்ராம் ஹ்ராஹா
ஓம் ஸ்ரீ ஹனுமதே நம
Hanuman moola mantra in malayalam
ഓം ഹ്രാം ഹ്രീം ഹ്രൂം ഹ്രൈം ഹ്രാം ഹ്രാഹ
ഓം ശ്രീ ഹനുമാതെ നമ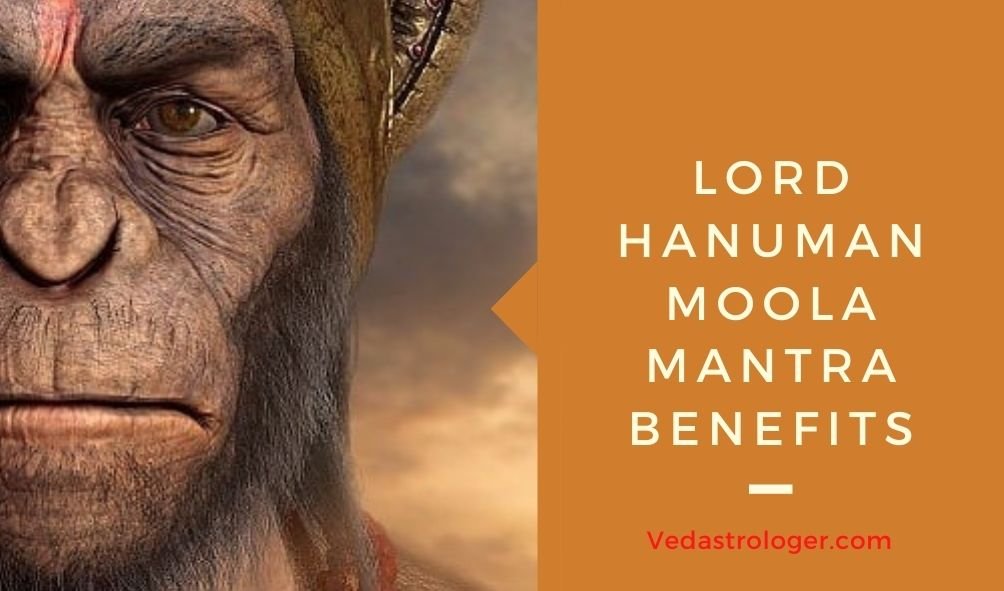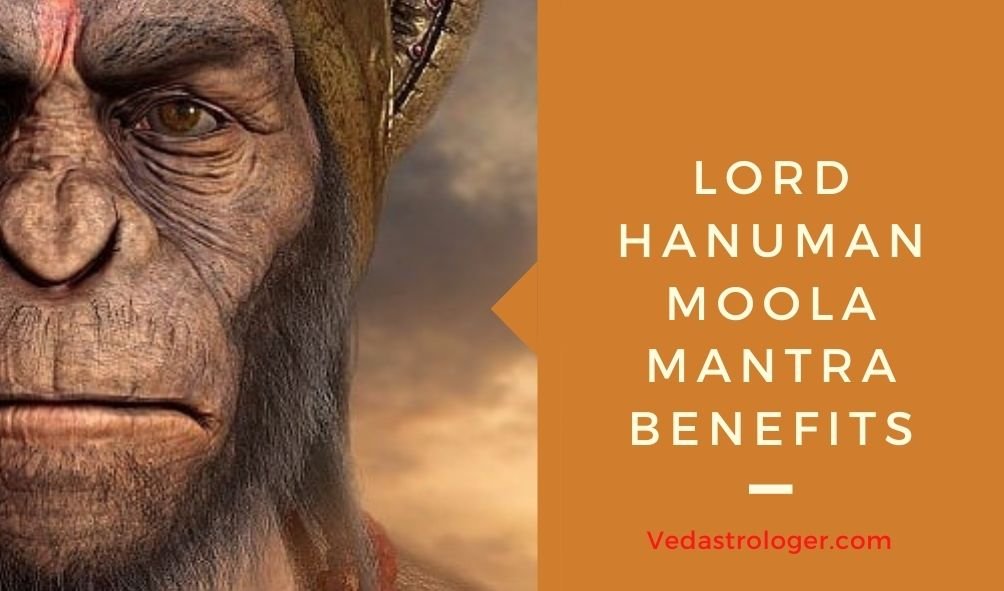 What is lord hanuman moola mantra benefits?
By chanting this mantra you can remove all fear and bad thoughts from your mind.
If you facing any bad spell magic problems then it helps to remove black magic, evil spells, and poison effects in the body.
This mantra helps to overcome career or job-related problems.
If you chant the hanuman moola mantra daily 21 times then within a week you will feel the inner strength.
Those are do daily exercise if they chant this mantra daily then they will get a lot of body and mind strength.
How To chant the Hanuman mool mantra?
If you want to please lord hanuman fast then you have to follow some rules:
Best Days for chanting mantras: Tuesday and Saturday are the two best days for chanting mantras if you can't chant daily.
Best time for chanting: You can chant this mantra in the evening also but sunrise time is the best time to chanting lord hanuman Ji mantra.
How many times chant this mantra: 1,3,9,11, or 108 times.
How to worship Hanuman mantra: You can use Hanuman Ji's picture or yantra.
Chant this mantra: Before start chanting the hanuman mantra do your face East side and start chanting this mantra.
What to offer: You can offer lal sindoor and jasmine oil.
Japa Mala: Red chandan mala or red munga mala while chanting Lord Hanuman moola mantra .